Electronic LED School Marquee Signs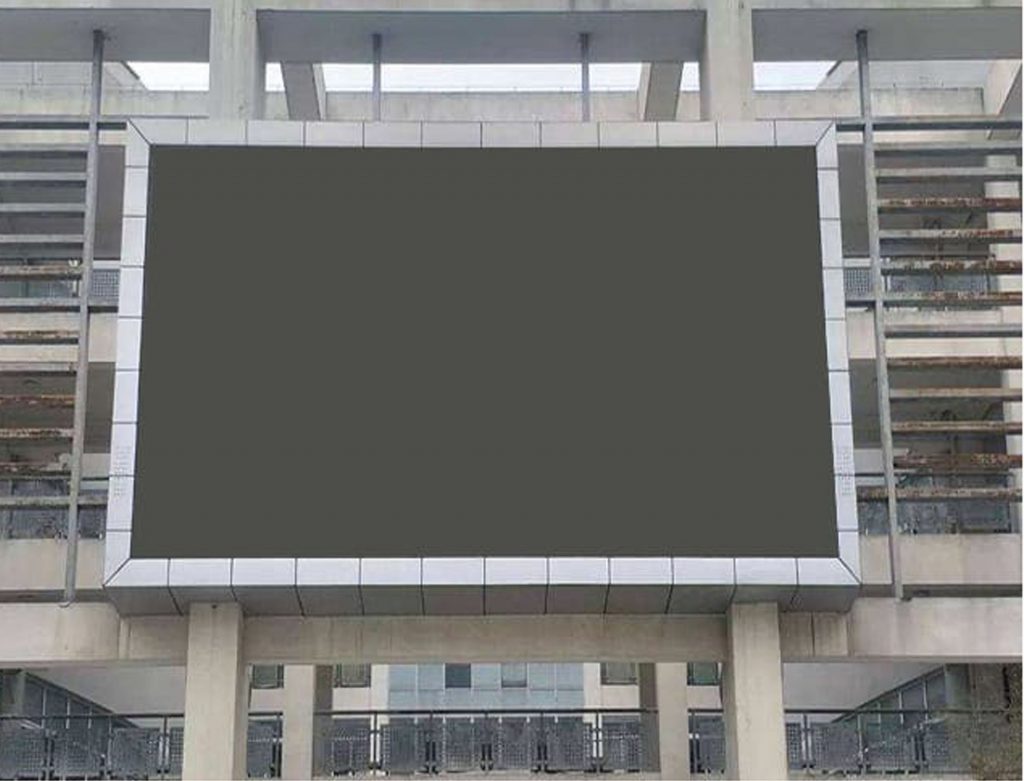 Being a part of the school or operating a school isn't enough if you're not keeping up with the latest trends and technical needs by utilising school LED signage. Furthermore, the globe is upgrading quicker than ever, therefore our educational environment should not be lacking in any way. However, school owners or partners frequently view modern technology and following digital trends to be a waste of time and money – since schools are better off basic and respectable.
But, can we say that our educational systems are failing to educate the next generation about what is going on around them? That is one benefit that the growth of the digital world allows us to provide to the younger generation. Furthermore, it aids in the replacement of the archaic fundamental learning method with a more modern, quicker, and appropriate approach for today's youth.
The appearance of electronic marquee signs for schools is one such extremely efficient and appropriate digital innovation. If you're not familiar with these screens, they're simply those that show movable writing on a backlit display. Furthermore, an increasing number of schools see them as an essential component of their educational system. Aside from the enhanced graphical quality provided by these LED school signs, there are a slew of additional advantages. But hold on! Are you unsure if these displays are worth the money? So, let's get started and see what it has to offer!
Uses of Electronic Signs in Schools
Aside from comprehending the advantages of marquee signs for schools, it is also critical to comprehend their applications – so that you realise why and how you may take use of these display displays. This way, not only will you understand why you need to invest in LED signage, but you will also learn where it can best fit in your school and for what sorts of purposes it may enhance your school's performance. Let's take a closer look at the school's applications or marquee signs below for a better understanding.
• To display the time, date, and day to passers-by and guests.
• To publicise upcoming events and promotions.
• Informing pupils about changes in the classroom.
• Informing about the absence of a teacher/faculty member.
• Connecting the various campus locations
• Providing networks for instructors to communicate with one another separately.
• Providing an emergency alert system to kids and employees to protect their safety.
• Promotion of the partner brands
• Displaying lunch menus in the cafeteria • Providing maps for campus navigation
How to Purchase School-LED Signs
When shopping for school LED signs, be sure to search for pedal details and features. Most significantly, you must ensure that the model/type you select is appealing to your target audience, can be seen from a distance, and fits your budget. Furthermore, you may think about things like: • Indoor or outdoor placement • Viewing distance • Life usage • Weather resistance or not • Customization choices
• It comes with a warranty/guarantee.
How Much Do Electronic Marquee Signs Cost?
If this is your first time purchasing LED screens for schools, you may find a plethora of alternatives with various led manufacturer ranges on the market. However, for a better understanding of purchasing marquee signs for schools and investing in their installation and other costs;
The Advantages of Electronic Marquee Signs
Even though there are several advantages to using school marquee signs, some enhance the educational quality and performance of the schooling system far more than others. One of the most important is the capacity to maintain consistent and appropriate communication between the school and the community. As a result, let us investigate some of the most effective advantages of these LED school signs that make them an essential component of the schools.
1.Awareness of School Events:
Every school arranges and performs several events from time to time, whether they are religious activities or others especially planned for children's educational issues. It's easy to lose sight of the ordinary occasions that everyone celebrates here. Apart from that, most school activities are easily forgotten by both students and parents. This frequently leads to low turnout at these events.
This is where the usage of school marquee signs comes in handy, since they are excellent for reminders. Furthermore, it's difficult to overlook such brilliant displays with unforgettable messages, especially when they're put at the school's door, isn't it? As a result, whether you are holding graduations, games, sports activities, fundraising events, open houses, PTA meetings, field excursions, plays, concerts, dances, or any other event, LED school signage may be an excellent reminder tool.
2.Lower Energy Consumption:
A frequent feature of electronic gadgets and equipment is that they can use a lot of power, making it difficult for everyone to meet the prices and install such items. When it comes to school marquee signs, however, all of them employ LED lights. Despite the fact that earlier similar sign boards were constructed of conventional bulbs, which cost a lot more to schools, they serve the opposite purpose.
As a result, if you use one or more school LED signs, you won't see a significant change in your school's power consumption. This manner, even if you have to run the school on a shoestring budget, the addition of school marquee signs won't break the bank.
3.Achievements in Broadcasting:
It is critical and useful to boost your students' morale by displaying and sharing their successes with school officials and passersby. Whether it be a football match triumph or a high test score, schools must recognise students so that they may continue to do well and improve their performance.
You can better thank your kids for a job well done by using school LED signage. Furthermore, you may acknowledge and raise the morale of excellent instructors while broadcasting extra information that might assist school personnel and pupils in expanding their knowledge. Furthermore, schools are a place of study, therefore it is best to always provide students with information, even with these school marquee signs.
4.Easy Recognizability:
Signs are one of the most frequent items that assist every visitor and passer-by in determining what a public building is about and what it provides. When it comes to those who are familiar with a certain building, they, too, notice signs that are appealing and unique – on every visit and every passing by. This implies that if you utilise school LED signage outside your school, every parent or visitor will view the sign for the first time during their visit.
As a consequence, the colourful moving sign would provide every visitor a fantastic first impression of your institution. Furthermore, by using these signage, you can quickly communicate event updates and extra information with guests. As a result, it's a wonderful approach to effortlessly attract every passer-by and guest.
5.Reduced Maintenance costs:
If you assume that improved technology with tremendous benefits necessitate more upkeep, you are mistaken this time. This is due to the fact that modern school marquee signs are not difficult to maintain. They do not require routine maintenance, regardless of where they are installed.
Furthermore, even if these signs require annual maintenance after years of use, you may simply need to replace the bulbs. Furthermore, LED displays are designed to last for at least 10,000 hours. As a result, even if you use these LED school signs 12 hours a day, they will most likely last for the following 10-11 years.
Conclusion: Now that you understand why you should invest in LED signage for schools and the criteria for selecting the best one, it's time to go purchase one!