Stage LED Screen For Events: Size, Design, Price 2021
Because stage events are a popular source of business promotions and professional gatherings, they have become quite common in recent years. However, no company hosting a stage event would be complete without a stage LED screen. Because these screens serve as a smart and advanced advertising option that can easily capture the viewer's attention, LED screens for events have also become a lot more popular and common to be found everywhere. If you've ever been to a stage show or event, you've almost certainly seen a stage LED screen rental somewhere, right?
So, what's holding you back from making this wise decision? You don't get it? So, whether you're planning a small gathering or a large corporate event, it's time to make it look a lot more effective and attention grabbing with the presence of a stage LED screen. To do this, you must first understand everything you need to know about these screens and how to choose the best option for you. To get a better understanding of this, read on to learn everything you need to know about LED screens for events.
Benefits and Applications of Stage LED Screens: To begin, if we are discussing why you should invest in such stage LED displays, you may want to learn about the benefits that they provide. Besides, if all of those small and large-scale events choose eye-catching LED displays for their events, they must be reaping a slew of benefits as well, right? Don't worry if you don't know much about the advantages of using an LED screen for events; we've got you covered with the top ones discussed below.
Availability
When it comes to the benefits of a stage LED display, the best part about these screens is that they are available in a variety of weights and sizes. This means that you can buy stage LED display screens ranging from the lightest to the heaviest, as well as the smallest and largest. Overall, whether you're hosting a large event with thousands of guests or a small and intimate one, you have a variety of stage LED screen options to choose from based on your event requirements.
Transportation
Because these LED screens come in a variety of weights and sizes, you also get the benefit of easy transportation. This does not simply refer to how easily a light weight display can be carried and moved. However, such LED screens have an easy setup and carrying design that allows anyone to easily pack them up and move them around without the need for assistance. That's an excellent way to deal with the screen on your own, isn't it?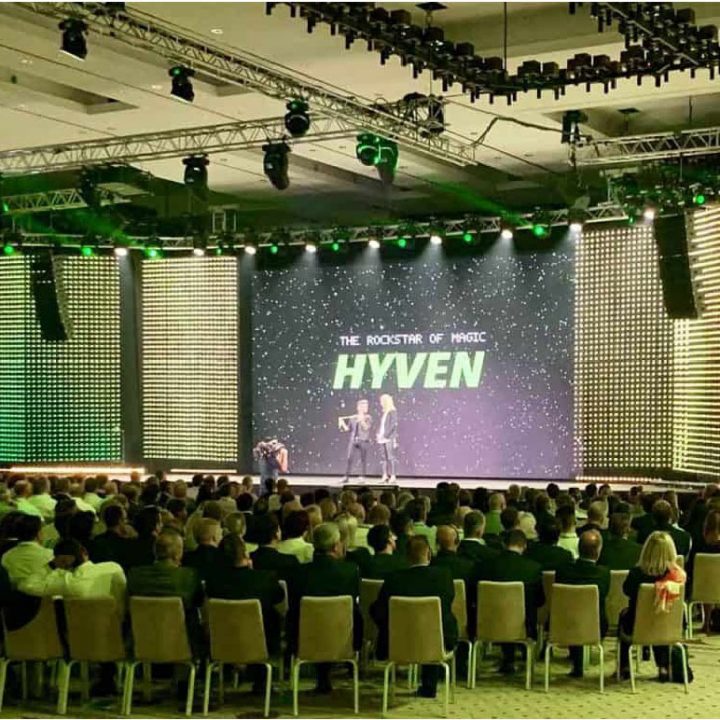 Viewing
Aside from the fact that such LED screens for events come with advanced content creation, uploading, and management settings, you also get a variety of options for displaying advertisements and other content on these screens – throughout the vent. This primarily refers to the advantage of displaying your message and media content on these screens both horizontally and vertically. As a result, you can easily read and understand the message on these screens – no matter how far away or opposite sided the reader is!
Brightness
Finally, but perhaps most importantly, the rental of a stage ELD screen provides excellent brightness. Because they are specifically designed for use in outdoor events and stage shows (where the lighting is extremely bright overall), these screens appear as a brighter displaying option. Furthermore, this aids in attractively lighting up the entire stage – regardless of how much or how little other lighting is present on stage.
Outdoor LED Screens Nits, Lumens, and Brightness Applications: In addition to the benefits, if you plan to invest in an LED screen for events, you should also know where you can install them. This way, even if you're unsure whether your event requires a stage LED display, you'll know exactly which events or locations support such screens.
For those who are unfamiliar with the benefits and applications of a stage LED screen rental, you can easily obtain them and install them in outdoor events and stage shows such as: • Large scale parties • Evening parties • Concerts • Other public events Stage LED Screen Design: In addition to the benefits and applications of a stage LED screen rental, the design of these screens may also be an important factor. And, if you haven't explored or experienced viewing these screens, it's a good idea to understand their design in order to better understand what you're buying.
This includes a technological design with user-friendly and smooth-running features. Furthermore, these screens are slim and lightweight, making them easier to install and transport anywhere. Furthermore, the outer body of these screens is made of durable and long-lasting manufacturing materials, making the design much more robust.
Stage LED Screen Size: When it comes to purchasing common LED displays, there are numerous sizes and varieties available on the market. A stage LED screen, on the other hand, comes in limited sizes that can meet the need for proper viewing from a distance from the stage. This primarily refers to the standard size of 500 x 500 mm, which may also be the smallest one on the market. Aside from that, the size of these screens can vary depending on the type of media to be displayed on the screen and the physical requirements of the installation location.
However, if you're looking for the best stage LED screen rental size, a 40-foot-by-10-foot screen with a 4:1 ratio would be an excellent investment.
Stage LED Screen Price: Given the lightweight and dependable design, as well as the numerous benefits provided by these LED screens for events, you may be wondering about the price range as well. But that's not how it works.
In fact, the price of a stage LED display is determined by a variety of other factors such as its band, type, model, advancements, and features. If you take these factors into account and look for stage LED displays on the market, 
Important Considerations
When Purchasing a Stage LED Screen You may be unsure of how to select the best stage LED screen for your event. Because each type of public event or gathering is unique, the stage LED display used in should be unique as well. To gain a better understanding of this, it is necessary to comprehend the critical factor that can assist you in making the right decision.
Size and Location:
First and foremost, it is critical to understand the size of the scree you need to install on a stage event setting. This factor is primarily determined by the number of guests/visitors, as well as whether the event is large or small. As a result, if it's a large event with a lot of people watching, a small stage LED screen won't do the distant viewers any justice in terms of showing the stage view. In such cases, a larger screen can be beneficial. A smaller size is preferred for a small event with fewer participants.
Similarly, the location of your event and the installation of your stage LED screen are important considerations. This refers to the type of installation you should look for in a display screen when selecting the location where it will be installed.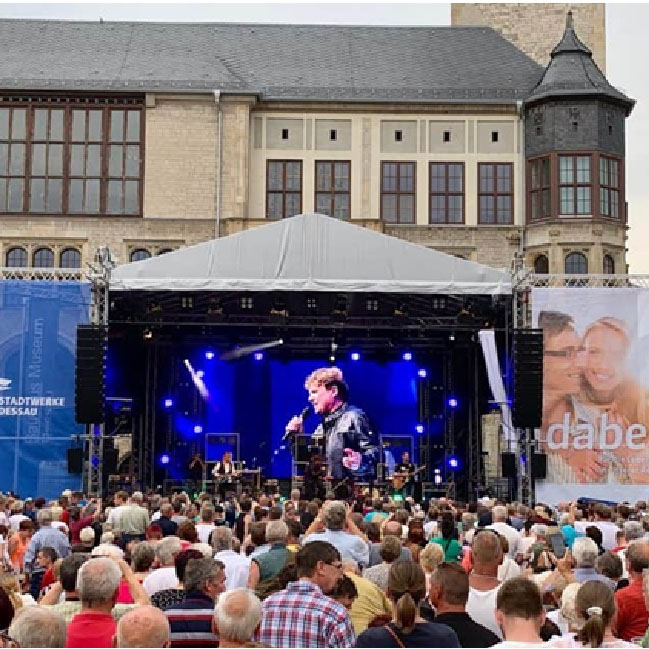 Media Type: Another important consideration is the type of media you want to display on your event's LED stage screen. This can include slow-motion videos, picture displays, real-time stage views, or any other advanced or casual media portraying option (which will depend upon the requirements of your event). So, once you've determined what your exact requirements are, make sure you select the right screen capable of displaying media in the format you require.
Pixel Pitch: Also known as the screen resolution of the stage LED display. This means that whether you plan an event for the afternoon or the evening, the image resolution of the screen will be different for each of these times. A higher image resolution quality will also cost you more. So, if you're hosting a small stage event, a stage LED screen rental with a reasonable number of pixel pitches will suffice.
Viewing Distance: This may not be the last thing to consider when purchasing an LED screen for an event, but it is an extremely important factor. Depending on the size and scope of the event, you'll need to install a screen capable of displaying clear content at the appropriate viewing distance. Otherwise, a lower viewing distance may cause viewers in the back to see a blurry screen, whereas being too close to a screen with a higher viewing distance may cause the pixels to be visible. To accomplish this, it is critical to select a screen that is manufactured in accordance with the viewing distance required for the event.
Conclusion: With all of this important information and details gathered about stage LED displays and selecting the best one for your event needs, there's hardly any reason to wait and doubt your decision, is there? So, go ahead and rent the perfect stage LED screen and let it improve the performance and appearance of all your business and corporate stage events.