LED Displays for Hospitals and Healthcare
Have you seen the same LED screens in every other large hospital or medical facility? LED screens are commonly thought of as excellent advertising and digital displaying devices that may be used for both business and personal purposes. Except for hospitals, this does not mean that every other industry desires to gain from an LED display screen. The appearance of many (or simply a single) LED hospital screens is a regular occurrence in many government healthcare institutes that provide modern and professional healthcare services.
To the uninitiated, the existence or use of LED displays in hospitals may appear to be unnecessary or a waste of money. But what about the advantages and services that an LED display provides in a hospital? Are you aware of how effective and advantageous an LED hospital screen can be.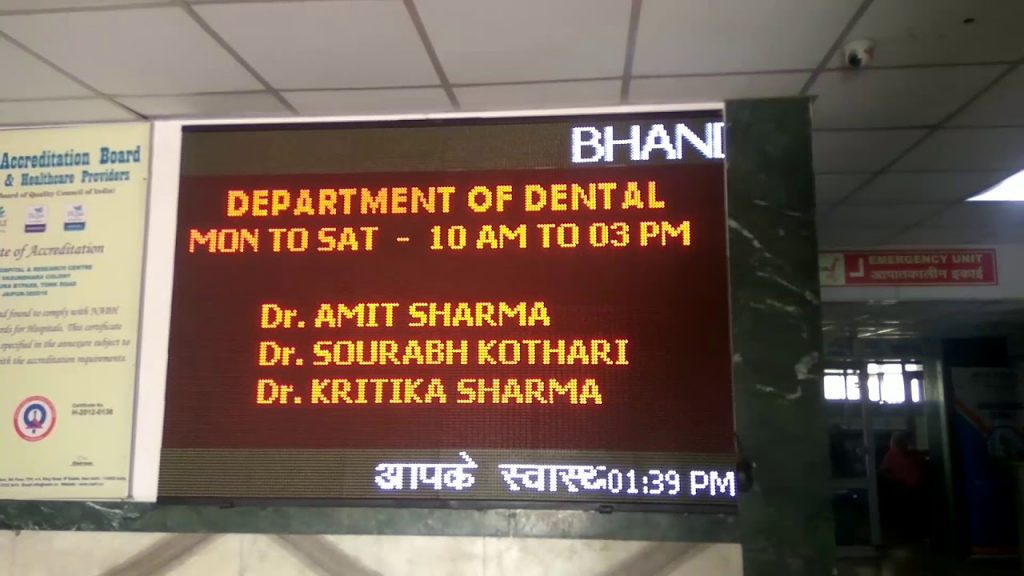 What role does the LED screen play in the hospital?
Despite the fact that the most prevalent use of digital advertising showing screens, i.e. LED display screens, is to display colourful and high-quality images for next-level commercials. However, these screens are now often found as a major component of the interior of hospitals, allowing for more advanced healthcare services. You don't get it?
This simply means that the high-resolution graphics of an LED screen for hospital make these screens a superior and sharper graphic option – especially when compared to traditional TVs. As a result, patients' viewing experiences while hospitalised are improved.
Furthermore, these screens not only provide patients with an interactive television choice, but they also provide a slew of other perks that make hospital services/performance far more advanced and seamless. This mostly entails the use of a hospital LED screen in areas such as:
• Improved Orientation:
It's a regular problem for visitors to have trouble finding various parts of the hospital, or to stop staff members to ask for directions; especially if we think back to the early days of hospitals. However, if you look at the healthcare industries that utilise LED displays, you'll observe how these displays can better direct visitors to their destinations by simply providing signs and directions. As a result, the hospital staff may focus on other tasks rather than just controlling traffic all day!
• Shorter Waiting Time:
Sitting inactive and blank while waiting for a doctor or for your reports to arrive can merely increase your stress levels. As a result, you will feel more ill and troubled. However, with the presence of a hospital LED screen, you know that the intriguing health material will distract you while keeping your fear at bay – and before you know it, it will be your turn!
• Improved Employee Engagement:
We all know how difficult it is to keep track of hospital staff's shifts and routines, right? Furthermore, without anything to keep them motivated throughout their shift, employment can become a strain (especially when dealing with a large number of patients on a daily basis).
However, if we consider the presence of an LED display panel, things become more organised and less of a battle, don't you agree? A display screen, on the other hand, can keep health professionals engaged by providing them with content that will raise their morale (while taking their minds off from the stressful hospital atmosphere). Additionally, these screens can be a wonderful way to keep the employees up to date on shift changes, substitute doctor information, and so on.
• Sharing Information with Ease:
When it comes to hospitals, there are likely to be several announcements, notes, and/or warnings that should be distributed to employees and visitors on a regular basis. However, without the presence of an LED display, performing all of this efficiently may be difficult. As a result, these display panels aid in the digital dissemination of all vital and time-sensitive messages to both personnel and guests.
• Better Cafeteria Menu Promotion:
Another significant advantage of installing LED displays in a hospital or healthcare facility is that it informs both visitors and staff about the hospital's cafeteria menu. This allows people to indulge themselves while staying informed about what is offered on the hospital's daily special menu. Additionally, these screens can be used to advertise food items that may be available as samples or for sale in hospital hallways or common spaces. Isn't this a clever and practical solution?
In a hospital, LED screens can be used in a variety of ways.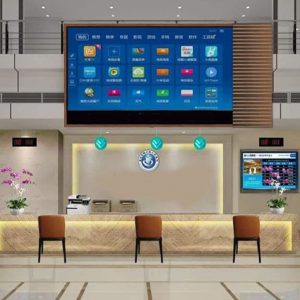 Moving on to the specifics of a hospital LED screen and how it might benefit healthcare facilities, are you even aware of the various applications of these screens? We're not talking about the many sites where they can be installed right now. Instead, when it comes to LED displays in hospitals, it's crucial to understand the various applications that make these screens indispensable, right?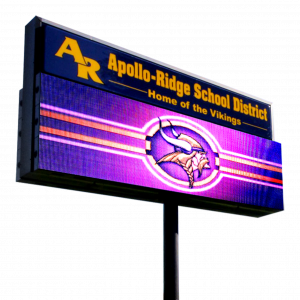 Let's look at some of the most common applications for a better understanding.
• Representation of all critical health and lifestyle information messages: When we talk about hospitals, the one thing that should come up is health, right? As a result, LED displays can be a terrific way to communicate motivational and useful lifestyle/health messages to the general public.
• Forwarding Delay Messages: This simply refers to how the presence of a doctor or a member of staff in the healthcare industry can be delayed. These displays can now be utilised to convey up-to-date delayed messages to guests, avoiding misunderstandings and difficulties.
• Duty Staff Information: It's critical for visitors and other staff members in hospitals and healthcare institutions to be informed of the on-duty doctors and nurses, especially in the event of an emergency. An LED display might be a useful information tool in this case.
• Support Services Information: LED displays can also be used to tell visitors about all of the available support services that a hospital or healthcare centre may be affiliated with. This contributes to the visitors' positive experience at the hospital.
• Ambulance Service Information: Because ambulances are such a vital aspect of hospitals, LED displays can be utilised to keep everyone informed about the presence of ambulance services, allowing for improved emergency response.
• Pharmacy Information: Instead of keeping doctors and visitors waiting in pharmacy lines for hours while waiting for them to open, LED displays can effectively notify everyone about the pharmacy's opening and closing hours.
• Patient Education: With so many patients admitted to a hospital, how can they maintain their willpower and desire? That's where an LED display comes in handy as a highly effective and appropriate bedside education tool for keeping patients interested and inspired as they fight their war.
Conclusion:
LED displays are commonly used and seen in commercial and personal sectors such as business, brand marketing, and personal home use. However, as previously stated, these modern-day digital displays can also be an extremely useful aspect of hospitals and healthcare facilities.
As a result, if you think LED displays are solely useful in the entertainment and business worlds, it's time to broaden your horizons and search for LED display benefits in the healthcare industry as well.